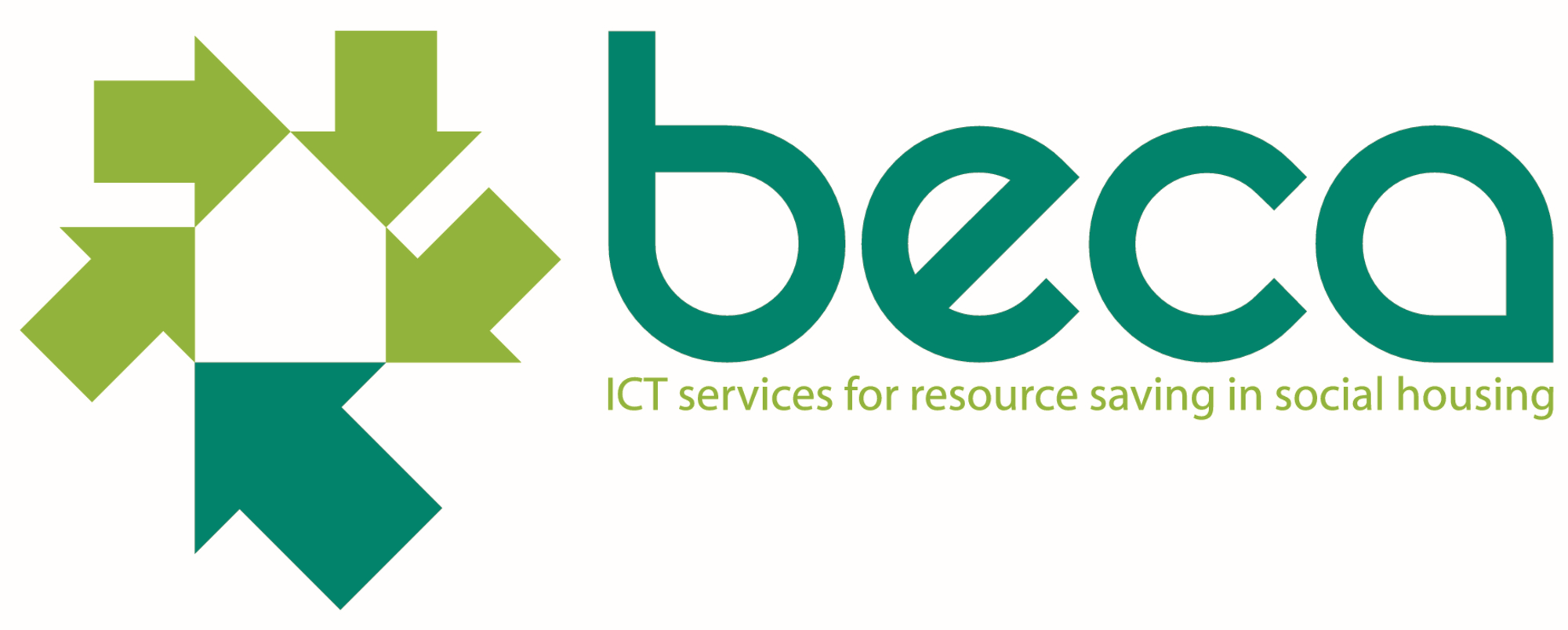 BECA¶
Balanced European Conservation Approach – ICT services for resource saving in social housing – Project web-site – Contact –

Pilot Sites – Approach – Impact – Exploitation – Conclusions and Recommendations – Partners
The BECA project designed, developed and piloted new solutions to enable sustained reductions in energy consumption across European social housing. This was accomplished by providing usable ICT-based services for Energy Management (ems) and Energy Decision Support Service (edss) directly to tenants as well as to social housing staff.
The project achieved 15% savings for heating, 11% for cold water and 17% for hot water. Savings amount to 570MWh which equals 177 tons of CO2 per year. Financial pay-off is achieved by most stakeholders during the first 3 years. The socio-economic net benefit for the BECA project, extrapolated for ten years, amounts to €1.7Million in pilot buildings alone.
BECA was deployed in seven pilots in seven countries across Europe, Eastern Europe in particular. More than 5,000 social housing tenants were given access to ICT services. 19 organisations participated including relevant government authorities and social housing providers, and coordinated by empirica. The project was supported financially by the European Commission under the ICT Policy Support Programme.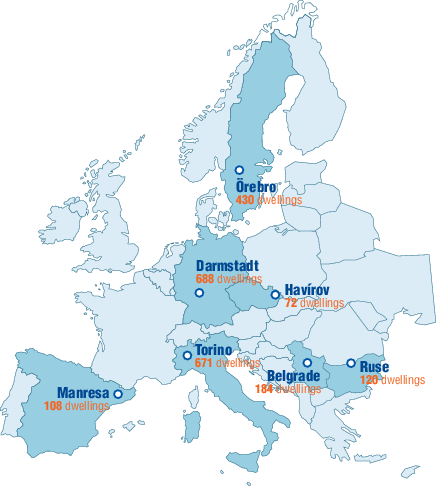 Pilot Sites¶
Pilots of BECA services are located at 7 sites in 7 countries in all climate zones of Europe. For all pilot sites, videos are available. Some pilots also have public portals.
Approach¶
The project lasted 3 years. The first four work packages established a common technical documentation harmonising the documentation of pilot designs. User recruitment (WP5) and Operation (WP6) ensured that the systems developed are successfully implemented in the field and tenants as well as professionals have the necessary training to operate the systems. All key results contributed to this Guide.
Evaluation of energy savings is based on 24 months of baseline and intervention data accompanied with control group designs and before / after surveys (WP7). The methodology used is based on the common practise agreed with all CIP-projects in this domain in which BECA-partners were particularly active (IWU, empirica). The quantitative analysis was performed using the EC-tool 'eeMeasure' which has to be used by all CIP-projects to assess and publish the savings achieved in the project on the same platform. eeMeasure was developed and hosted by empirica.
Exploitation (WP8) was assessed using empirica's cost benefit analysis tool (CBA) widely based on the guidelines provided by the EC. The tool compares a Do-Nothing scenario with the Intervention in BECA. Based on numerous implementation (CAPEX), operation (OPEX) and consumption indicators up to eight stakeholders can calculate (and model) their own cost and benefits as well as the socio-economic return for the entire pilot.
Impact¶
For the resources covered by the majority of sites savings of 15% for heat energy, 11% for cold water and 17% for hot water have been achieved. Only for electricity the target was not met (2%). However, it has to be taken into account that the most effective way to achieve meaningful electricity savings is to replace old electric appliances by new and less energy consuming ones. The tenants of social housing often do not have the means for doing so and assess it as not useful to replace appliances when the old ones still work well.
Yearly CO2 reduction equals...
...the weight of 13 Big Bens (total of 177 tons) through pilot buildings alone.
As all pilot sites will continue the provision of their services they can base their future campaigns, energy coaching and further activities on the current success of the project.
Economically, all sites proof to pay-off within a few years and almost all stakeholders achieve net benefits compared to the 'Do-nothing' scenario. The average implementation cost for the BECA solution is 300€, the average yearly operational cost is 17€. Modelling a full deployment of BECA for 7,000 dwellings –1,000 dwellings per pilot over a period of 10 years – would result in a net benefit of €5.91 million.
Socially, the risk of energy poverty can be reduced by given tenants the information necessary to control their own consumption. This is of particular importance in Eastern Europe where individualised billing is just being introduced and those with above average consumption will pay higher bills in the future. Deployment of the BECA solution can be easily combined with increasing IT-literacy among elderly and poor. Moreover, communication among tenants was improved to the extent that 'champions' became known experts acting as energy managers helping others and potentially learning skills required on the labour market.
Exploitation¶
Pilot Exploitation analysis has proven that working services are viable under the given conditions. Total return on invest – for all stakeholders in the pilot site together - is reached across all sites within a few years. This does not imply that an individual stakeholder might require a few more years to get their investments back. Degree of functionality correlates with technical requirements and costs. This correlation is particularly strong for implementation costs but also holds for operation costs since financing the investments is often based on future payments. Sites, in which consumption based billing is not the standard (Do-nothing scenario) require more years to break even. A main reason being that infrastructure not present and the need for additional effects to be accounted for (e.g. more communication).
Replicating BECA: Implementation and Operation Cost per Dwelling in EUR[1]

| | | | | | | | |
| --- | --- | --- | --- | --- | --- | --- | --- |
| Pilot | Belgrade | Darmstadt | Havirov | Manresa | Örebro | Ruse | Torino |
| Implementation | 395 | 513 | 113 | 432 | 419 | 153 | 81 |
| Operation (yearly) | 10 | 12 | 4.5 | 60 | - | 15 | 1 |
The SWOT highlights the importance of local conditions for implementation. For many tenants, the concept of paying their own energy consumption (and not a lump sum) is new as is the fact that with the BECA services they are being enabled to influence this and thereby the amount to be paid. The differences across sites are not limited to internal strengths and weaknesses but also face varying opportunities and threats often resulting from regulation and current market players.
Conclusions and Recommendations¶
The BECA solution can be applied in all circumstances. The ems element should be deployed first to collect "low-hanging fruits" such as energy wastage. The edss element has to be deployed as part of a long-term strategy and is ideally integrated with other web-based services. Both services help to detect faults and reducing costs of infrastructure maintenance along with reducing resource consumption.
In Eastern Europe, consumption is currently being billed by surface and individualised billing based on own consumption is just being deployed. Hence, smart metering should be the tool of choice to implement the new billing regulations resembling a great opportunity for ICT services.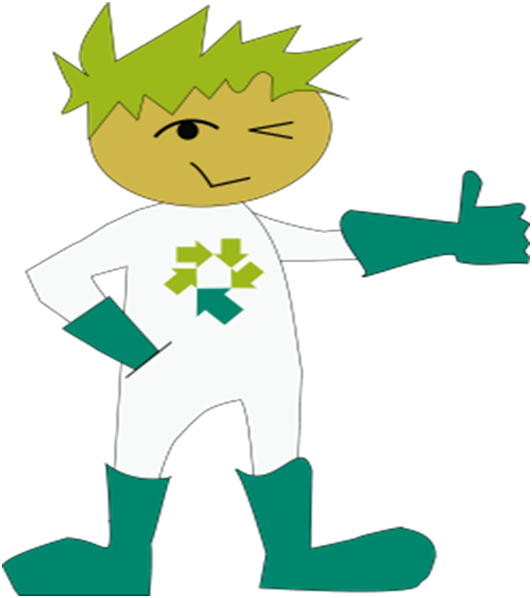 However, adverse effects have to be considered as the BECA service was sometimes blamed for the increased cost of (individual) consumption as it was falsely linked to the billing rather than being seen as an additional tool. Transparency and early advocacy of the changes to come and the ICT service is crucial. Characters such as the depiction of BECO can help to explain the service and motivate champions as well as children and elderly.
Tenants must be made aware that living in a well insulated building does not automatically lead to low energy cost. In fact, their behaviour is of even greater importance: Speaking in relative terms of total consumption, leaving a window open does more harm in well insulated house. Smarter energy behaviour is also relevant in economical terms as the cost for insulation have already been paid for. Not fully "utilising" the insulation implies delaying the return on invest.
BECA services are a cheap way of detecting wastage, giving advice and pointing at the tenants who might require additional energy coaching. Barriers for BECA-like services remain with the restrictions upon exploiting the full potential of smart-metering based services. This becomes even more relevant when existing (local) actors create restrictions regarding access to hardware or data hereby increasing cost and risk for service providers. Barriers on the demand site include a lack of trust in smart metering.
Generalised exploitation scenarios are outlined for exploitation driven by public institutions, newcomers and market players. Stakeholders considering a scenario should validate their own situation with the lessons learnt provided in the 'Guide for Replication'. These and other lessons learnt are collected in the 'Guide for replication' strongly recommended to any reader planning to deploy the 'BECA solution'.